Health care
Rheumatoid Arthritis And Diet Plan For No Swelling And Pain
There will be no swelling and pain in rheumatoid arthritis, know what to include in the diet, what not. Rheumatoid arthritis is also called gout disease. In this disease, the patient gets swelling in the joints of the bones, and there is pain in the joints. Aging, and unhealthy eating habits can lead to the problem of rheumatoid arthritis.
Rheumatoid arthritis is an autoimmune disease. In this disease, the immune system of our body starts harming our healthy cells. This causes pain, swelling and irritation in the joints of our body. This disease is common not only in the elderly but also in adults. Due to this disease, there is damage to the protective cartilage, due to which the bones become weak.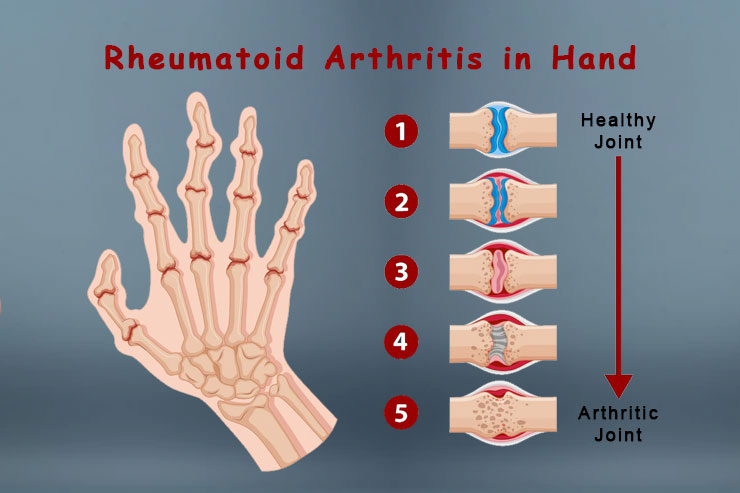 Rheumatoid Arthritis disease is more common in women, and mostly occurs only after the age of 40. Do you know what your diet should be if you are suffering from Rheumatoid Arthritis? In fact, in any disease, the full effect of the medicine is achieved only when proper food and diet are followed. Therefore, here is a diet chart for Rheumatoid Arthritis.
Your Diet During Rheumatoid Arthritis Disease
If you are suffering from Rheumatoid Arthritis, your diet should be like this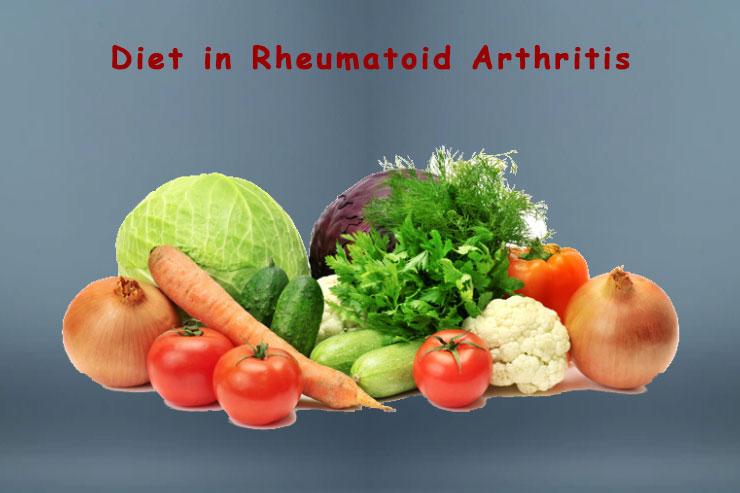 Grains: Old rice, wheat, barley.
Lentils: Arhar, Moong, Masoor Dal.
Fruits and Vegetables: Apple, Papaya, Drumstick, Tinda, Parwal, Gourd, Luffa, Cucumber, Bitter gourd.
Others: Bitter foods such as carom seeds, ginger, fennel, asafoetida, black salt, oil, light hot water, black pepper, rock salt, coriander, garlic, cumin, ghee, castor oil, lukewarm water, skim milk, buttermilk , renew. Consume cow urine.
Food to Avoid in Rheumatoid Arthritis Disease
They should not be consumed if suffering from Rheumatoid Arthritis
Cereals: New Paddy, Maida.
Lentils: Black gram, Kabuli gram, gram, peas.
Fruits and Vegetables: Potatoes and other tubers, mustard leaf vegetables, okra, arbi.
Others: Yogurt, fish, jaggery, milk, excess salt, cold drinks, infected/mouldy food, impure and infected water, cold food, cold water, dry vegetables, fried and hard to digest food.
Strictly Prohibited: Oily spicy food, pickles, excess oil, excess salt, cold drinks, refined products, alcohol, fast food, soft drinks, junk food, canned foods, non-vegetarian, non-vegetarian soups.
Rheumatoid Arthritis Diet Chart
In case of Rheumatoid Arthritis, first thing in the morning to wake up and drink a glass or two of lukewarm water.
Breakfast (8 :30 AM) Poha / Oatmeal / Oats / Sprouts / 2 thin rotis + 1 bowl of vegetables + any fruit or fresh juice
Lunch (12:30-01:30 PM) 2 rotis + 1 bowl any vegetable + 1 bowl dal + salad or khichdi
Evening Snack (05:30-06:00 PM) Soup / Fresh Juice / Chopped Fruits
Dinner (7:00 – 8:00 PM) 2 rotis + 1 bowl green vegetables + 1 bowl lentils
As an easy treatment, you should consider a pain relief Orthayu Balm or Orthayu Oil. It contains all herbal and essential oils to combat all kinds of pain and discomfort caused by pain.
To order Orthayu Balm click here or here.